Examining the Complex History, Evolution of Journalism Coverage of Cal Women's Athletics
Dr. Luella Lilly, the only Cal Women's Athletics Director from 1976-1992
By Benjamin Coleman
Cal Women's Athletics has had notable impacts on Berkeley and the greater collegiate athletic community throughout its storied history. The first intercollegiate women's basketball game was played between Cal and Stanford in 1896, and some 125 years later the Cal Women's Athletics teams continue to be trailblazers in the field. For as long as Cal Women's Athletics has existed, there has been journalism coverage alongside it, and much like Cal Women's Athletics has evolved rapidly since its inception, so too has journalism coverage. However, while the progression of intercollegiate athletics is a well-researched topic, the evolution of journalism is an oft-overlooked subject that reveals a critical look at the history of the teams being reported on. There is a direct correlation between journalism coverage and viewership/interest in a sport, meaning that examining the progression of journalism regarding Cal Women's Athletics provides a valuable lens through which to study this topic. This can be amplified by drawing comparisons between different sports, genders, and levels of play. Thus, through studying both past successes and notable flaws that need to be addressed, this research project will highlight this ongoing evolution of journalism concerning Cal Women's Athletics and what that can tell us about the very nature of the teams being covered and the wider cultural contexts within which women's sports exist. 
The evolution of journalism coverage regarding Cal Women's Athletics can first be seen through considering how far coverage and even the sports themselves have progressed in visibility, spectatorship and successes. Title IX Legislation in 1972 marked a key turning point for Women's Athletics at Cal, mandating equal opportunities for women in sports, but even after this legislation, there was still much progress to be made. The Department of Women's Athletics was established in 1976 but it dealt with  significant challenges. As a result, journalism coverage regarding these stories was sparse. However, contrasting these historical struggles with current progress shows how far journalism coverage and women's collegiate sports as a whole have grown and improved.
Overall, the history of journalism coverage surrounding Cal Women's Athletics is a complicated one. Due to rapid improvement and expansion of teams within the department, as well as notable performances from various individual athletes and teams, journalism coverage has increased, propelling Cal Women's Athletics to more national relevancy and growth. Under Dr. Luella Lilly the program improved, leading to increased coverage. Individual superstars have also lended women's collegiate athletics more prominence. However, there is still much work to be done. There are still disheartening challenges that pose setbacks to growing the women's game. Many powerful stories are completely overlooked, attention often centered around sports such as football or basketball. The compelling stories are there, now they just need to be told. 
 Conversations with Herb Benenson, current Associate Athletic Director of Cal Athletics; Joan Parker, coach, faculty member, and athletic administrator; and Dr. Luella Lilly, the only Cal Women's Athletics Director from 1976-1992 were critical to shining a light on the evolution of journalism coverage. Their contributions showed how much coverage and even the sports themselves have evolved, with notable athletes earning a national spotlight and serving instrumental roles in growing their programs. The most daunting part of this research though is uncovering how much more work is left to be done. Reporting regarding Cal Women's Athletics is still lacking, hurting public interest in these sports. However, with a concerted effort that implements ideas like generating consistent coverage, capitalizing on new forms of digital media, and gaining the attention of larger outlets, there is still hope that these critical stories get told. 
Full article - https://calbears.com/sports/2020/10/8/examining-the-complex-history-evol... 
Athletic Profiles:
Carli Lloyd: From California's Powerhouse to Global Playmaker

By Maddy Chen
Carli Lloyd is one of UC Berkeley's most recognized indoor volleyball players, having led Cal to the NCAA championship finals in 2010 and later representing Team USA in the 2016 Rio Olympic Games as Cal's first indoor volleyball Olympian. This setter continues making plays overseas in the professional world
and is an inspiration to athletes all around the globe.
If she could only be remembered for one thing, it would be "that I encourage the people around me to be who they want to be," Carli answers. "Looking back, I just wish that everyone would understand that we all have choices and we won't be perfect all the time, but life gives you opportunities to overcome, and those moments usually spike you up and you become better afterwards, but sometimes we get paralyzed by fear by this anxiety of not being perfect. 
I feel like there's so much beauty in showing up fully and embracing who you are, and it took me a long time to get there and to see that and believe in myself and my path. For women it can be paralyzing with the pressure of 'you need to be this,' 'you should be this,' and then we lose the truth of who we think we truly should be. I love when someone can just be who they are, and it's hard as athletes sometimes. You can be yourself and you should be encouraged to be all that you are and not what someone else needs of you." 
Carli Lloyd's tough journey to success is inspiring to those around her, and she continues to bring her positive attitude to the court. Her hard work and dedication brought her incredible success at Cal and then at the Olympics. Best of luck to Carli as she plays for the Italian club 
Pomí Casalmaggiore in Italy this upcoming season. 
Profiles from Cal Lacrosse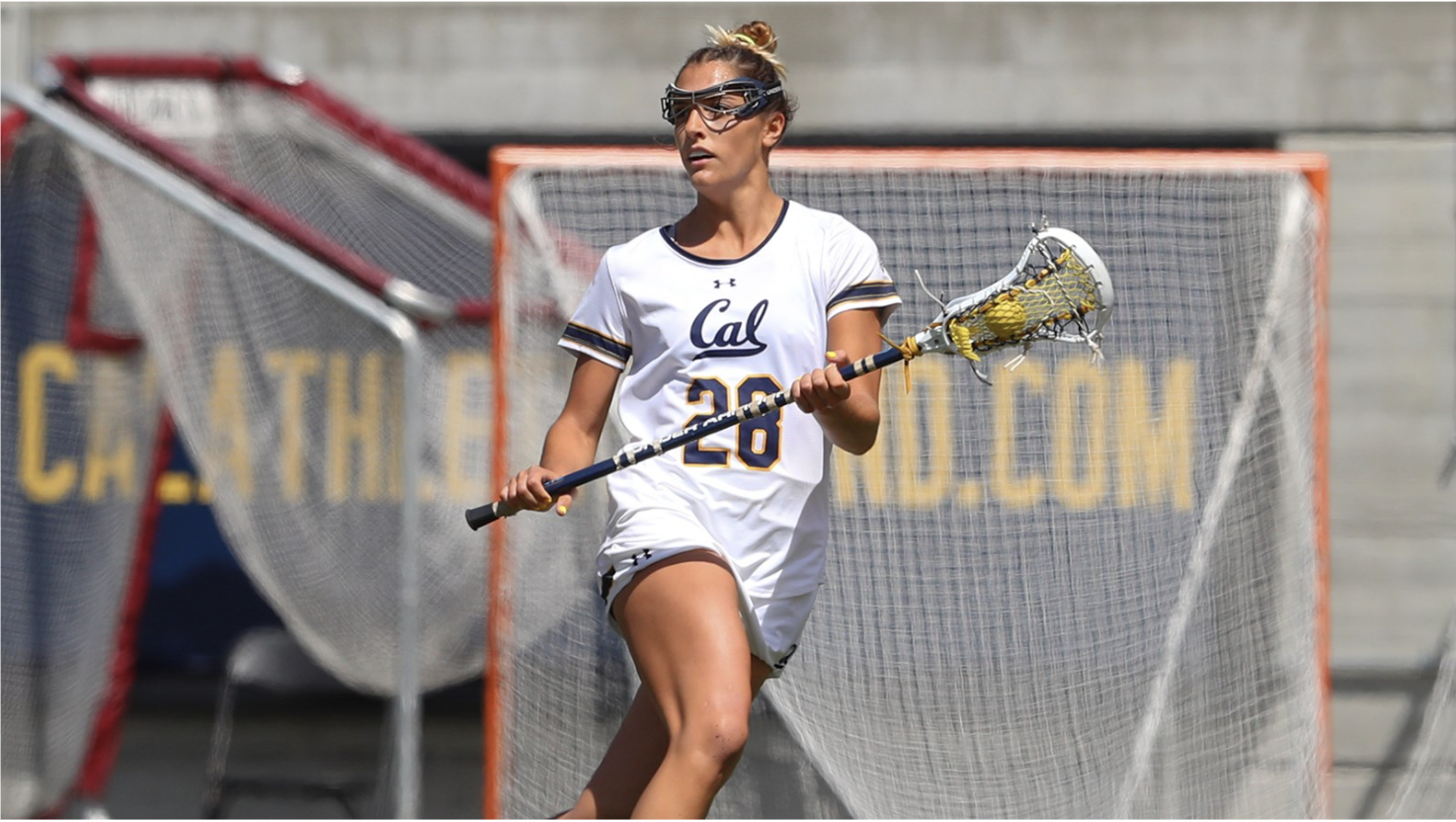 By Susie Ropp and Catherine Roxas
Denise Wescott - Denise Wescott joined Cal Lacrosse coaching staff before the 2019 season as the Assistant Coach. Despite only being part of the program for a short period, Denise has been integral in the program's upward trajectory with Head Coach Brooke Eubanks. Not only has Wescott added 30 years of experience to a relatively young west coast program, but she was also part of history in her own college experience. A decorated player herself, Denise was a three-sport athlete at the University of Maryland playing field hockey, basketball, and lacrosse. Wescott was one of the first females to sign a National Letter of Intent in 1976. A four-year starting goalie, Denise experienced a successful college career ranking 5th in all-time saves at Maryland.

Gaby and Eliza Christman - The Christman sisters were two of the most notable student-athletes to graduate from Cal, each during their own time in Berkeley. The sisters from Simsbury, Connecticut, were four years apart, and just missed playing with each other in college. Nevertheless, Eliza followed in Gaby's footsteps and attended Cal to play lacrosse. Despite never having the chance to play alongside each other, both Gaby and Eliza Christman were key players for the Golden Bears during the 8-year Christman campaign.

Brooke Eubanks - Brooke Eubanks is the current head coach of the Cal Women's Lacrosse team. Hired to lead the program in 2015, Eubanks was the Assistant Coach across the bay at Stanford University from 2009-2014. Before her time in California, Brooke spent a year as the assistant coach at George Mason University from 2007-2008. Eubanks graduated from James Madison University in 2006 and immediately pursued a career in coaching. While at JMU, Eubanks was a three-year starter for the Dukes, leading her team to 3 CAA-Conference Championships and two Elite Eight appearances in the NCAA Tournament.

Full article - https://calbears.com/sports/2020/10/9/profiles-from-cal-lacrosse.aspx 
Missy Franklin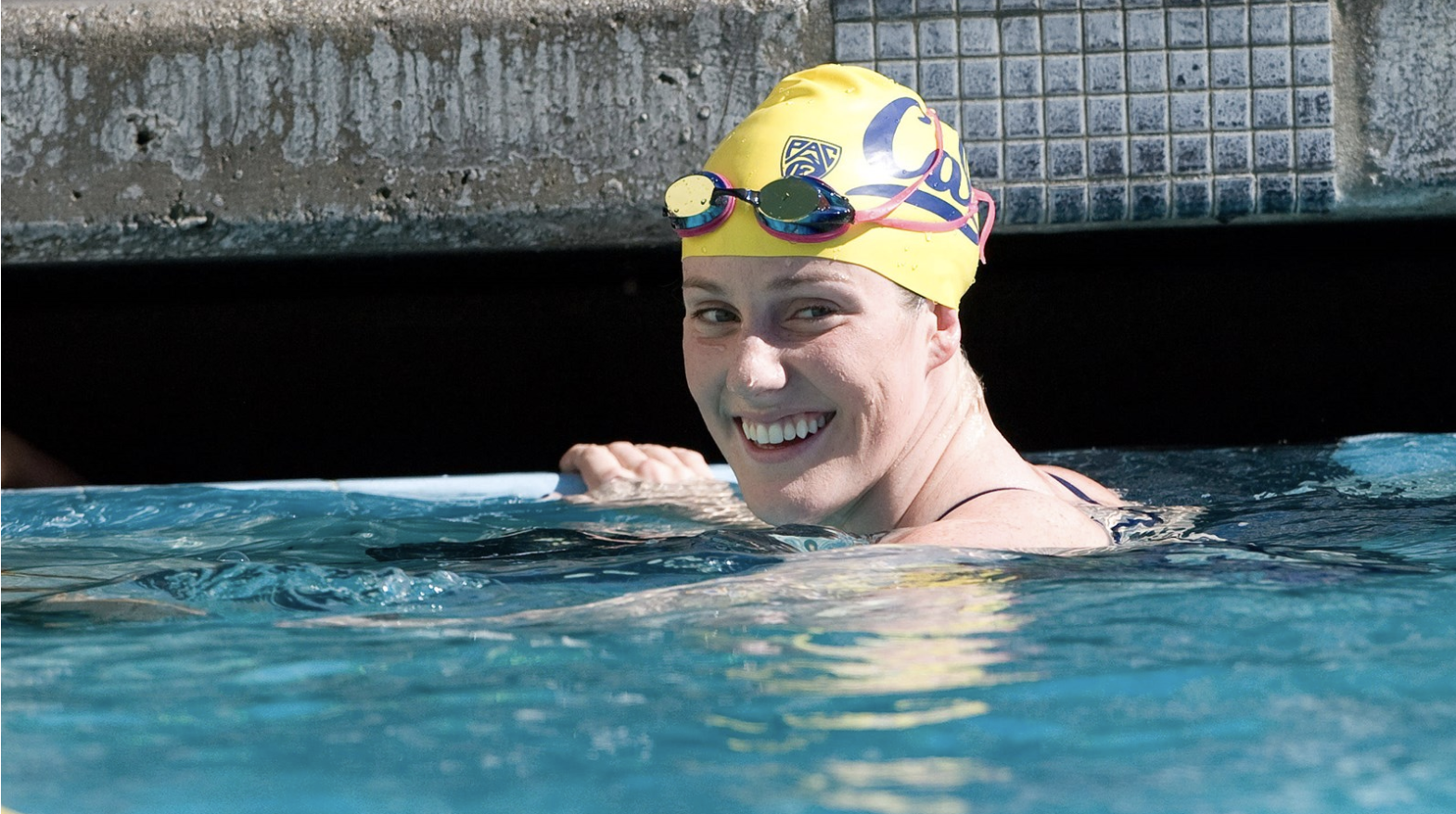 By Devanshi Rathi
"My mother is my role-model and my best friend in my life," says Missy Franklin, six-time Olympic swimming medalist, five-time Olympic Champion, and fellow Cal Bear. In her career, she has won a total of twenty seven international medals across the Olympics, World Championships, Pan Pacifics, and short-course World Championships. She was introduced to the sport when she was just six months old by her mother, who had never learned how to swim well and still fears the water. Almost instantly, Franklin fell in love with the water. She kept at it and swimming became a part of her daily life, like a home away from home. Missy exclaims, "I've dreamed of being an Olympian since I was a little girl! I think that's when we have our most desires and aspirations. So, I imagined myself, at five years old, being on the Olympic podium. Just like a young artist thinks of winning a Grammy or a science wizard wants to achieve the Nobel Prize, our dreams at the very early stages in our lives fuel our journeys." 
Reflecting on her entire journey, when one asks her about her fondest memories at Cal, she exclaims with passion that her favorite class was Abnormal Psychology, her greatest learning experience was under the Finance Professor at the Haas School of Business Steve Etter, and her most exciting place to be in was at Cafe Strada along with relaxing on the lush greens around the campus. To her fellow Bears she advises, "Just Be Present and Enjoy!" 
Full article - https://calbears.com/sports/2020/10/9/150w-at-cal-missy-franklin.aspx
Layshia Clarendon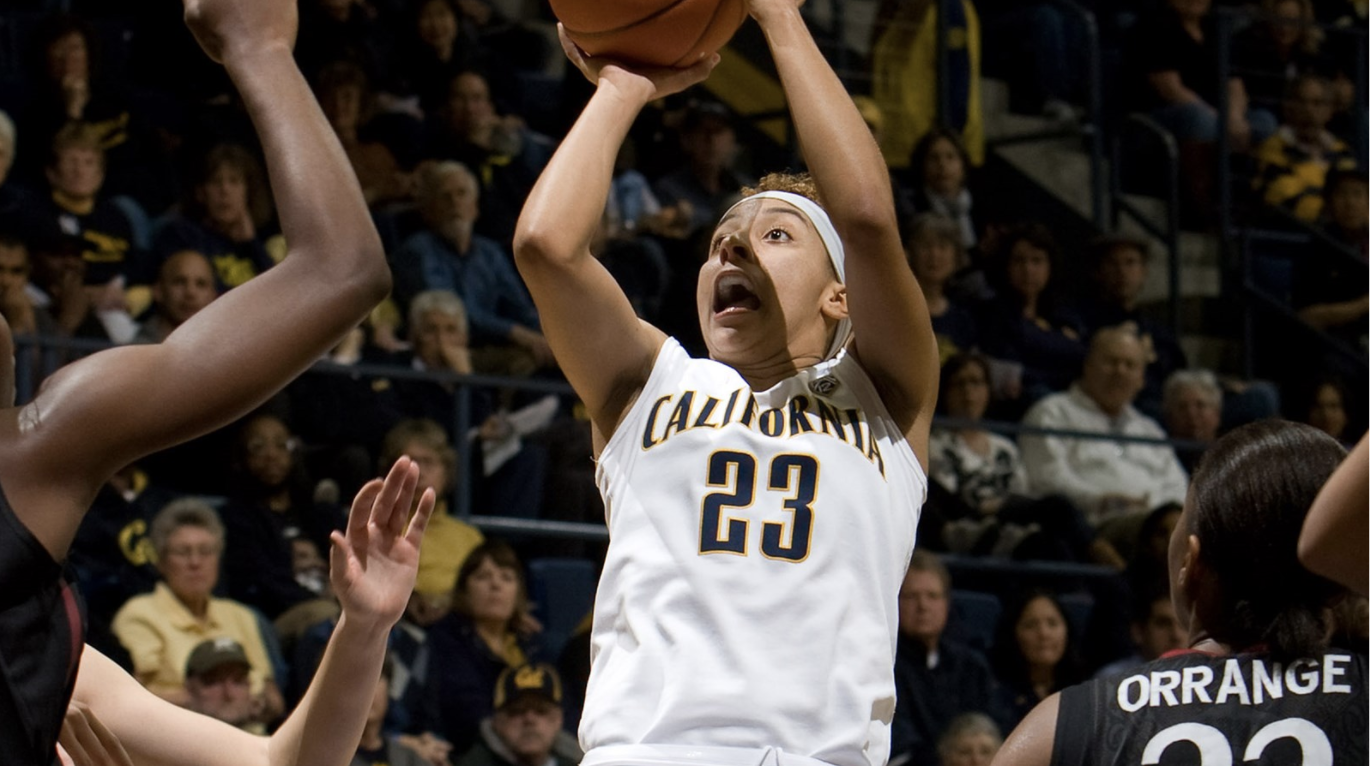 By Desi Carrasco
In the handwriting of an 11-year-old girl, the back of a dogeared polaroid reads, "Keep this forever. One day you'll see me on TV playing in the WNBA." The photo is of Layshia Clarendon, one of the best Cal basketball players of the 21st century. At the time she gave that photo to her mother, professional athletics did not have a place for Black, queer, gender non-conforming women, but that didn't stop Layishia from envisioning herself being a pioneer of the sport she loved. Few could have foreseen that the career that began on court of Haas Pavilion would forever reshape women's basketball today. 
As a high school senior deciding where she wanted to play college basketball, Clarendon was still in the closet and had much of her identity to discover. She knew deciding a school would impact her life greatly and serve as a place through which her identity could be explored. Beyond Cal's academic rigor and esteemed faculty, the "dirtiness" of Berkeley drew Clarendon to the UC. After a walk down Telegraph Ave., Clarendon fell in love with Berkeley. Cal's unique community complimented her misfit nature and style of play. The greatest fit was perhaps with head coach Joanne Boyle. Before Clarendon declared to Cal in 2009, they formed a special bond. "So I was still in the closet and actually came out to Joanne on one of my recruiting calls. We had talked and built trust... [Boyle] was so loving and affirming... I knew I could go somewhere where I could really be myself 100% and be fully accepted." 
Clarendon has been an outspoken thoughtleader on the topic of transgender participation in sports, underscoring the importance of sports for all individuals and their identities. Recently, Clarendon raised awareness around a piece of 2020 Idaho legislation, House Bill 500; a proposal to keep trans women out of high school and college athletics. Clarendon took a stand against the proposal, arguing that denying access to trans people was fundamentally unfair. Clarendon has also been an outspoken new voice for more equitable marketing and representation of women's basketball. 
"We are still pushing and working on marketing [the WNBA] authentically...we're starting to turn the corner and I haven't always felt that...I think that's on the cusp of changing.We can't rest on our laurels at UC Berkeley. We're inclusive, but what work are we actually doing to be on the forefront of inclusion and how are we breaking barriers for women of color?" 

Full article - https://calbears.com/sports/2020/10/9/150w-at-cal-layshia-clarendon.aspx
Natalie Coughlin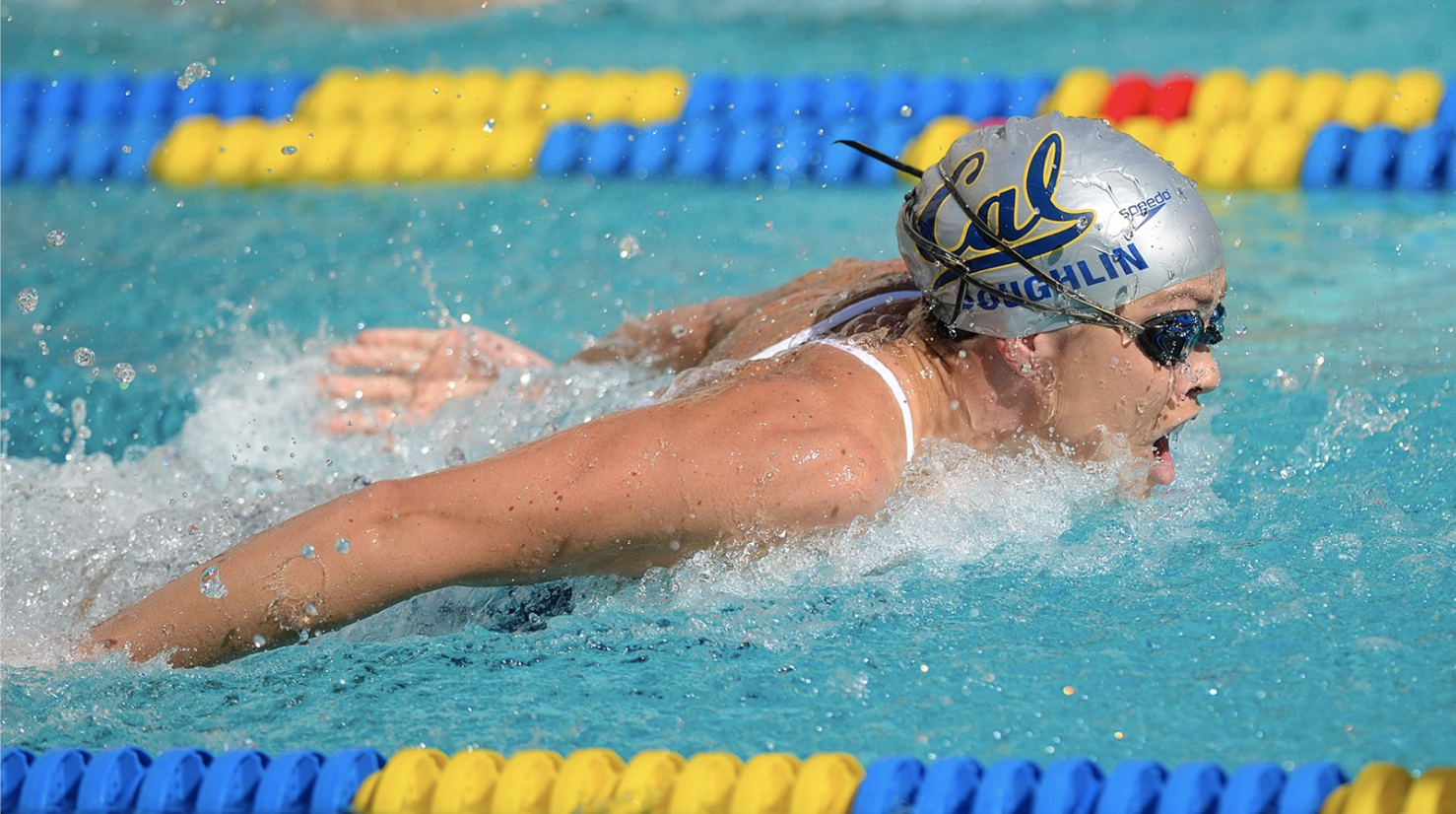 By Devanshi Rathi
Natalie Coughlin was born to swim. Her home had a backyard pool and her parents introduced her to the sport when she was just eight months old, by enrolling her for training lessons at the YMCA. She took her first step in competitive swimming by joining a swim club team when she was six years old. Today, she holds the tied-American record for the greatest number of medals won by a female US swimmer at the Olympic Games with a staggering 12 medals, including six at a single Olympics! Her silverware also showcases sixty medals achieved at different international events spread across the Olympics, the World Championships, the Pan Pacific Games, and the Pan American Games.
With her diverse interests, Natalie has already many hats to shuffle as she turns from being that fire spirited Olympian to a mother and a businesswoman with her own passion projects like her vineyard and other activities.  On multi-tasking, she explains, "It's difficult but my life has always been hectic, and I've always had to prioritize managing my time." 
Natalie also doesn't shy away from talking about gender equity in sports, though she does mention that she was lucky as a female swimmer. She says, "I was fortunate enough to be in a sport that is very equal. Prize money was always the same for men and women. Women had just as many opportunities as the men, if not more (due to Title IX)." She advises everyone to be open and flexible to new possibilities. "It takes a lot of hard work and scrappiness, but that's something that I learned during my time at Cal." Well, what more can one say - Natalie Coughlin, a Golden Bear for life!

Full article - https://calbears.com/sports/2020/10/9/150w-at-cal-natalie-coughlin.aspx
Works Cited

"A History of Women in Sport Prior to Title IX." The Sport Journal, 12 Oct. 2016, thesportjournal.org/article/a-history-of-women-in-sport-prior-to-title-ix/.

"History of Title IX." Women's Sports Foundation, www.womenssportsfoundation.org/advocacy/history-of-title-ix/

Lewis, Jone Johnson. "A Timeline of Women's Basketball History 1891 to Present." ThoughtCo, ThoughtCo, 3 July 2019, www.thoughtco.com/history-of-womens-basketball-in-america-3528489.

"New York Selects Sabrina Ionescu With First Overall Pick In WNBA Draft 2020." WNBA.com - Official Site of the WNBA, 18 Apr. 2020, www.wnba.com/news/liberty-select-sabrina-ionescu-first-overall-in-2020-wnba-draft/

University of California Golden Bears Athletics - Official Website. calbears.com.